OUR STAFF
GEORGE QUIGLEY, PRESIDENT AND ASSISTANT COACH

Born in Indianapolis, George began his competitive swimming career in 1946 – and continues swimming competitively to this day. He also competed as a triathlete from 1982-1987. Among his many accomplishments, George has been a USMS National Champion, a USMS National Record Holder, and a USMS and World Top Ten Swimmer. He also completed the Ironman in Hawaii in 1984. George began coaching more than 20 years ago first as an age group coach in the 1950s and 1960s. He has been coaching Masters swimmers since 1991 and is an ASCA Level IV Certified Coach. George coaches for IAM on Saturdays and throughout the week as needed at our various locations. His favorite stroke is backstroke.
MEL GOLDSTEIN, FOUNDER AND BUSINESS DEVELOPMENT DIRECTOR

Mel has extensive swimming and coaching experience going back many, MANY years and his expertise is invaluable to our program. Having served on the first FINA Masters Congress in 1994, Masters swimming is Mel's passion. He also served as Treasurer for USAS, the National Governing body for all US Aquatic Sports, and was the first USMS representative to be on USAS. As far as USMS goes, Mel served as both Secretary and President for 8 years, was named 2001 USMS Coach of the Year, is currently the Club and Coach Development Director. And, in September 2012, Mel was inducted into the International Swimming Masters Hall of Fame.
The author of two books on Masters swimming, Mel is currently an ASCA Level V Certified Coach and coaches for IAM at the IUPUI Natatorium, Butler University, the Riveria Club, Fishers High School, and North Central High School. Mel's favorite stroke is butterfly.

MICHELLE HARTER, EXECUTIVE DIRECTOR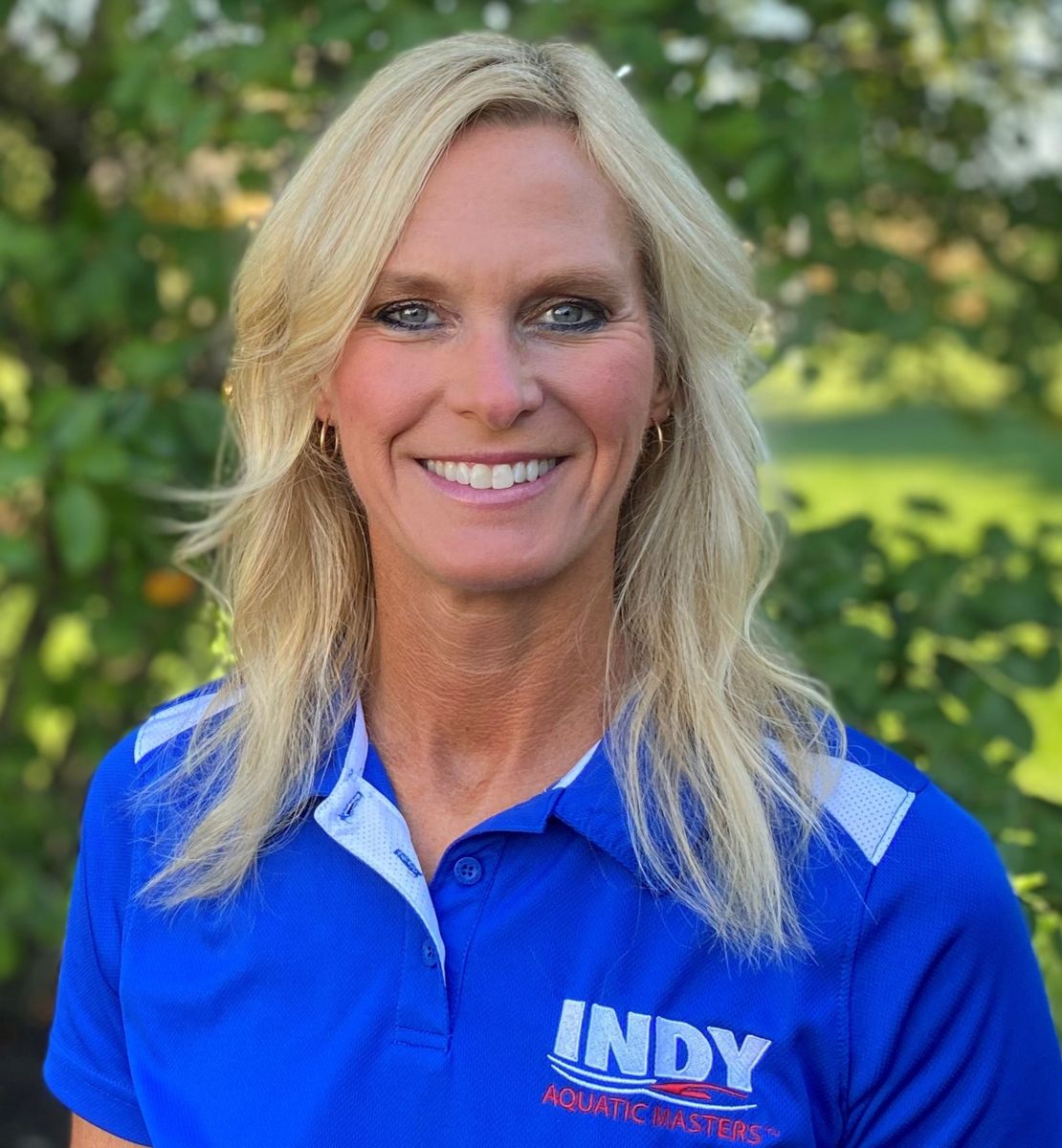 Hailing from Columbus, Indiana, Michelle began her swimming career as an Age Group swimmer and has been competing for over thirty years, as well as being involved in rowing and triathlons. In high school, Michelle swam on the Indiana High School State Championship team and has received MVP titles in both swimming and rowing. Her favorite swimming sets are those which allow Michelle ample time to chat and her favorite competition distance is a Sprint. In fact, Michelle is lobbying to institute 25-yard events into Master's meets.
Working for Indy Aquatic Masters, Michelle counts one of her biggest achievements as maintaining a balance between working part-time, raising her daughters, and being able to do the sports she loves.
CHERYL GETTELFINGER, RECORDS AND ACCOMPLISHMENTS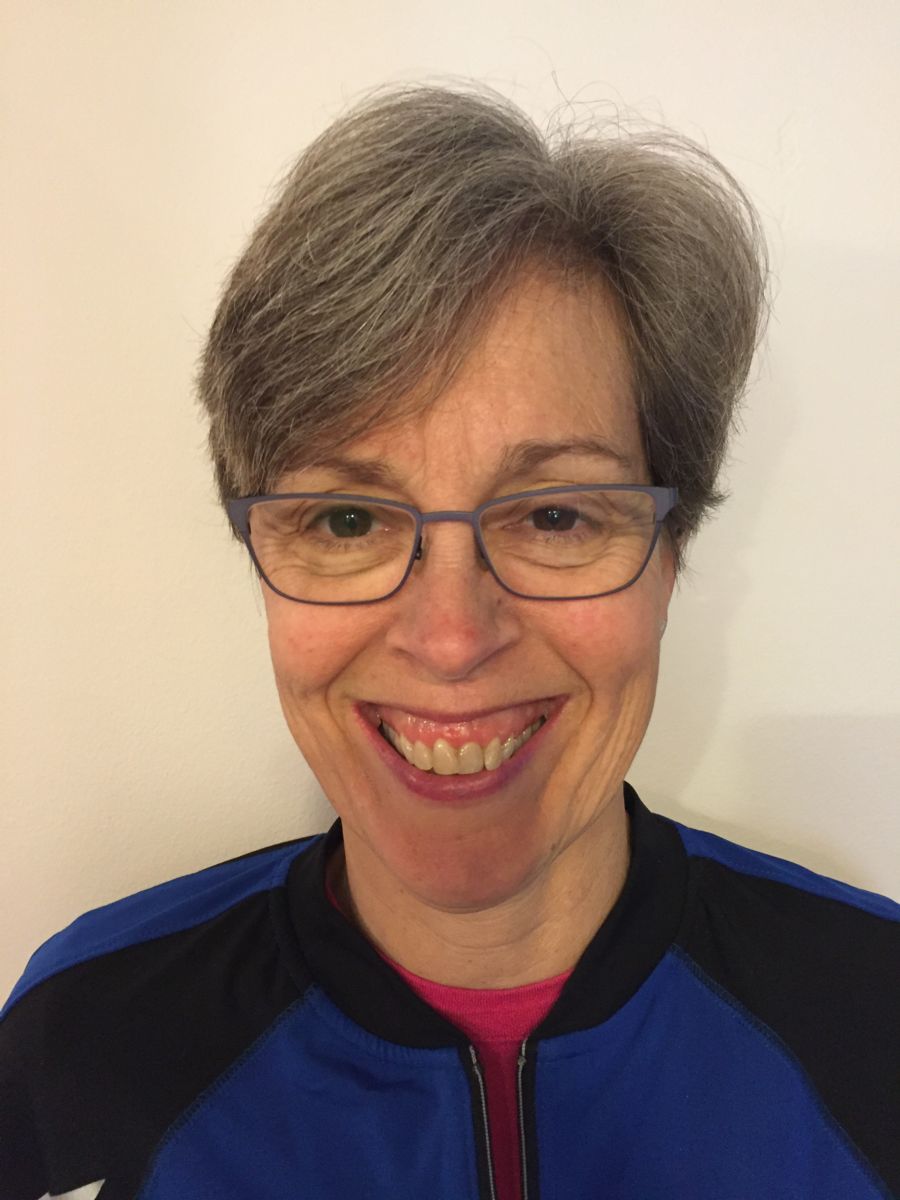 From Southern Indiana, Cheryl began swimming at an early age and started swimming as a Masters Swimmer in the late 1980's. Since then, Cheryl has earned numerous USMS Top Ten times in individual and relay events, including the 200 Breast, and, in 2004, Cheryl was part of the USMS National Championship 200 Medley Relay Team. Always looking to improve her swimming technique, Cheryl has attended multiple swimming clinics, including clinics given by former Olympians Rowdy Gaines and Kristine Quance, a Total Immersion Clinic with Terry Laughlin, and many others. Her favorite stroke is breaststroke. Cheryl currently trains with the team at North Central.
Away from the pool, Cheryl works as a CPA and swim instructor – just not at the same time.

FAITH HYDE, SOCIAL MEDIA COORDINATOR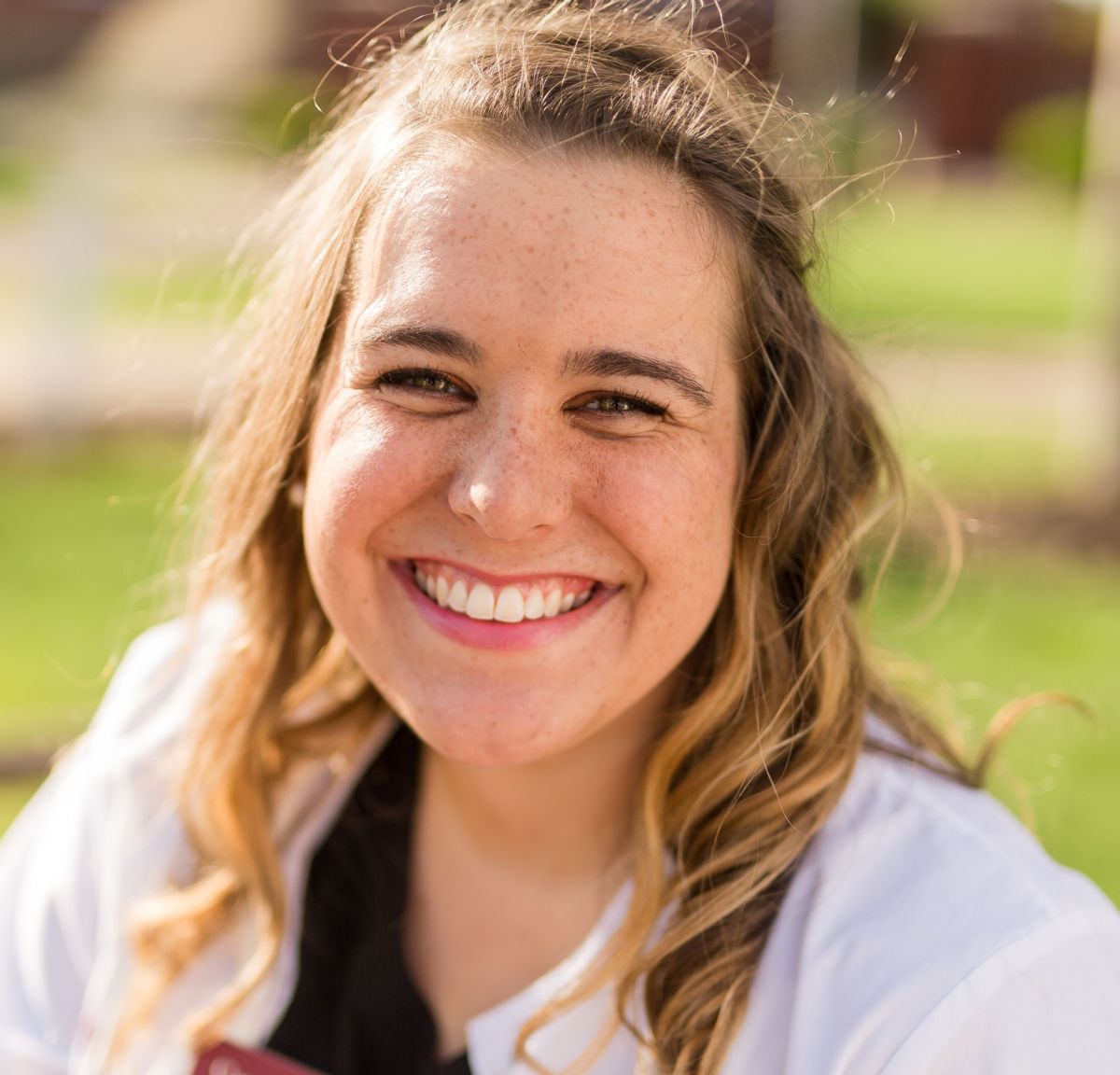 Faith began swimming at a young age and always loved the water. She grew up swimming with the Greenwood Gators and the Center Grove Aquatic Club. Despite some health challenges in her family, Faith credits her faith in God for opening up the door for her to swim in college on scholarship at Campbellsville University in central Kentucky. During her time at CU, Faith swam at the varsity level all four years while earning her RN licensure and a Bachelor of Science in Nursing (BSN). While there, Faith made the MSC All-Conference team three times, NAIA Scholar Athletics Team three times, was named a CSCAA All-American twice, and contributed to school records in the 200 & 400 medley relays and the 400 & 800 freestyle relays. Faith joined Indy Aquatic Masters in March 2021. Since Faith's time with IAM, she has attended her first Swimcation, made several new friends, set a few team records, was named to the All-American/USMS top-10 in several events (2021), and even attended her first USMS nationals meet where she became a national champion in the 400M freestyle! Faith looks forward to serving IAM as the social media coordinator and giving back to a team and a sport that has given so much to her.