Adult Learn-To-Swim Instructors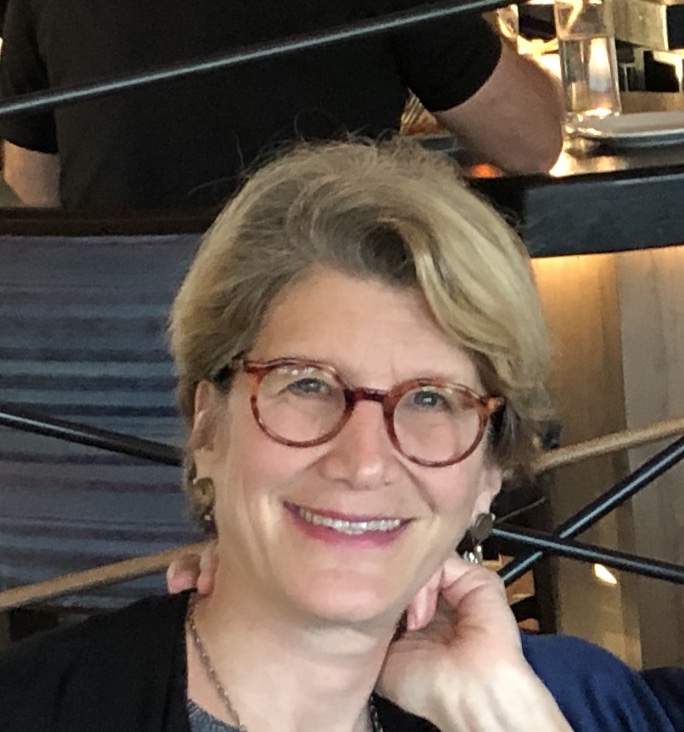 Lori Adelson
Lori became a certified lifeguard and water safety instructor late in high school when her school added a pool. Her swim teacher made her join the newly formed swim team. She helped run a waterfront and pool at a summer camp in Maine, and worked as a lifeguard while in college in Michigan. A retired physician, she volunteers in health care advocacy and also leads educational nature hikes. Lori has been swimming regularly for fitness and stress reduction all her adult life. She joined Indy Aquatic Masters about ten years ago. She competes in sprint triathlons, indoor swim meets, and open water races. Her goal is to challenge herself and better her own times versus trying to win. She became certified in ALTS in 2016 and has been teaching in the program whenever her schedule allows.

I enjoy teaching adult beginners the most, even those who fear the water. There is nothing as gratifying as seeing a true beginner take their first swim strokes and seeing their face beam with pride. My goal is for them to be safe around water and share some of my joy for swimming.
 
Herman Arrivillaga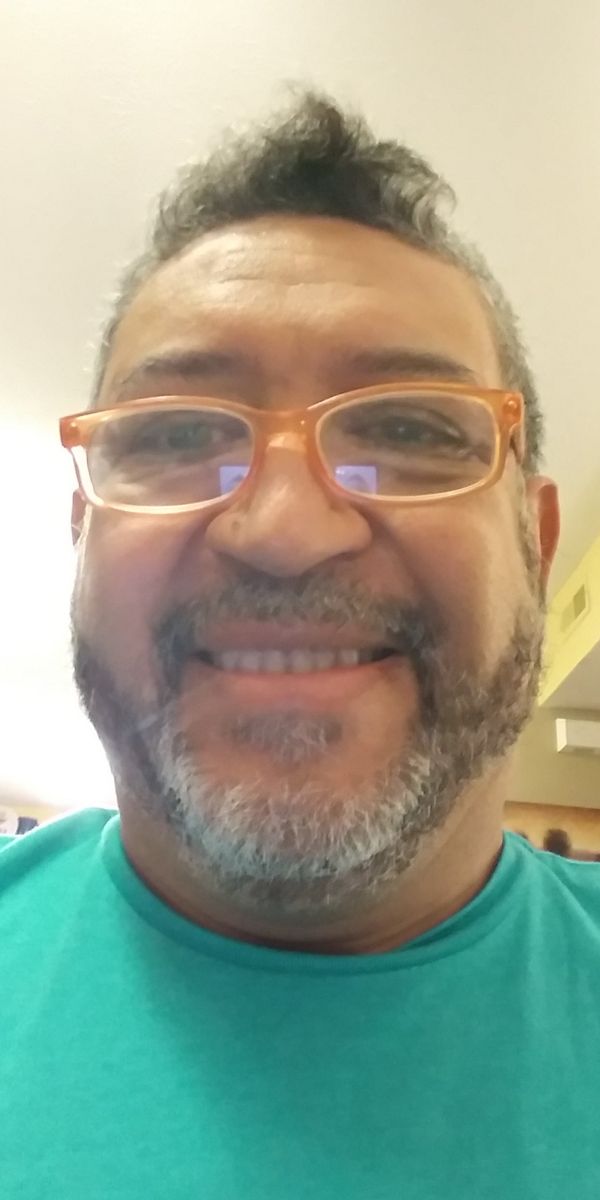 Herman is a USMS Level 3 Coach, CPR certified, and Adult Learn-to-Swim certified. Herman has been coaching for 5 years in various capacities (pool and open water), primarily as an ALTS coach and a private coach. He began swimming for fitness about 13 years ago. Eventually he began to enjoy open water swimming and completed several 5 kilometer swims as well as participated in US Masters Swimming competitive events. An educator by training, he began helping beginner swimmers informally at swim practices which grew to include becoming a formal instructor. Herman has vast logistical experience including swim clinics, swim meets, open water, and safety support for long distance swimmers. He believes the ALTS program has allowed him to grow as a coach and hone his coaching skills with every student. He strives to provide students with a way to stay active into their senior years both recreationally and competitively while emphasizing water safety skills.
In working with the Adult Learn to Swim students, I feel great joy in helping my students reach their goals. I am providing my students with recreational and life saving skills and an opportunity to become part of a swim club.The energy I get from seeing my students progress is very rewarding. I am on cloud nine while teaching whether my students are 6 years old or in their 60's.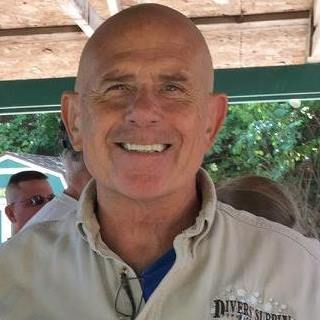 Mike Beeks

Mike has been a Red Cross Certified Water Safety instructor since the late 60s and a Certified ALTS instructor for a few years. Mike has been a member of Indy Swim Fit and now Indy Aquatic Masters since the early 2000s. Mike also is a scuba Instructor and enjoys all aspects of helping people enjoy the water.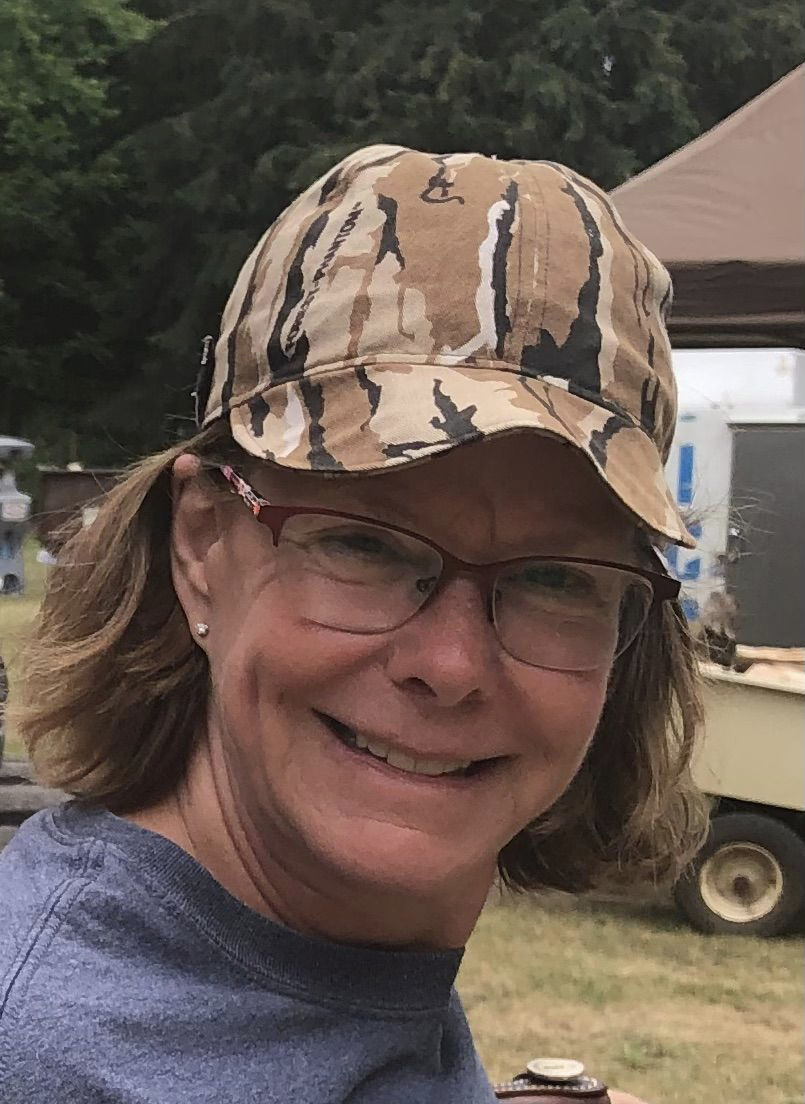 Kathy Berger

Kathy joined the IndySwimFit/Indy Aquatic Masters (IAM) team 25 years ago. She hasn't regretted any of the challenges as a new Masters swimmer in the sport. Swimming regularly with the team even inspired her to swim in a few swim meets and to accomplish other swim strokes. After retiring as a RN in 2019, with her emphasis in nursing education, she started teaching the ALTS classes with IAM and was certified as an ALTS Instructor in the fall 2023.

As a new instructor, I have found it rewarding to watch new swimmers accomplish the small steps from losing their fear of the water, to being able to swim a few freestyle strokes. Starting out as an adult swimmer myself, I feel I can empathize with the ALTS swimmers and where they are coming from with their fears and safety needs.

Cheryl Gettelfinger
Cheryl joined U.S. Masters Swimming in the late 1980s after participation in a fitness swimming class at the Jordan YMCA.  Primarily a competitive swimmer, she has participated in many stroke clinics.  She also taught pre-school children to swim for five years gaining unique skills for teaching proper breathing and balance while swimming. She has been an ALTS teacher since 2016, participating in most teaching sessions and subbing for other teachers when needed.  In addition to her ALTS certification in January 2015, she achieved USMS coach certification levels 1 & 2 in September 2015.
I like all aspects of swimming and coaching with an overriding goal of making swimming easier and more pleasant for everyone.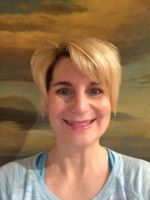 Donel Hakes
Donel has been swimming the Indy Aquatic Master since 2011. She swims mostly for fitness, and has been instructing adults for one year through the Adult Learn-To-Swim program. Donel received a B.A. in psychology in 1993, followed by another two year graduating in 1995 with an A.S., as a Physical Therapist's Assistant (PTA). As a PTA she has worked with a wide variety patient populations, including inpatient/outpatient, home health, First Steps, and with Central Indiana Parkinson's Association. Donel is also a certified Adult Learn-To-Swim instructor.
As a Physical Therapist Assistant, my love of helping people become their best physically carries over in my approach as an ALTS instructor. I strive to individualize each lesson to the needs of the student, while adhering to the ALTS program. I enjoy working with all levels of swim ability, with a special interest in instructing individuals with an injury or disability. Each ALTS participant makes me a better swimmer myself, and I look forward to share in their success in and out of the pool.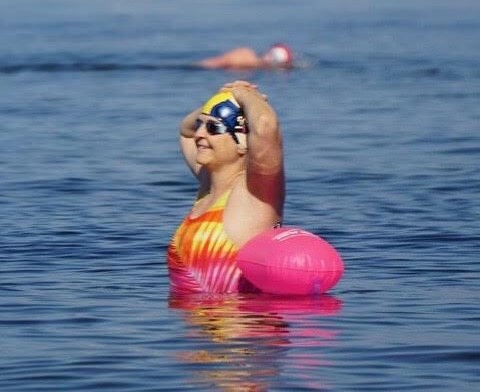 Tracy Knight

Tracy has been swimming for decades - swim team, triathlon, and most recently, open-water marathon swims. She loves water and is eager to help others move closer to feeling at ease in the water. She taught kids and adults swim lessons (before having kids of her own) and is eager to get back to teaching.  While mastering skills is important, she believes the most important thing is that the student feels safe in the water.  She will do whatever she can to ensure that the delicate balance between acquiring new skills and feeling at ease in the water is maintained. 
 

Stephanie Long -ALTS Coordinator
Stephanie has been an Adult Learn-To-Swim instructor and swum Masters for about 3 years.  She started swimming competitively as a kid and has continued with it most of her life. 
I really enjoy watching our swimmers in the program gain confidence and trust in themselves throughout the session.  Its really amazing to see the reaction of someone with no swimming experience learn to swim across the pool or tread water.  I also enjoy teaching the intermediate swimmers more technique when they are swimming.  Its also cool to see them improve their stroke and become faster over the course of one session.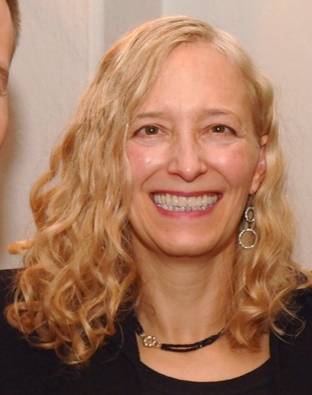 Rachel Stutsman

My name is Rachel Stutsman. I've been teaching ALTS for two years and am a certified ALTS instructor. I have been swimming all of my life. I started swimming competitively as a 6 year old and have managed to compete at least once in every decade of my life thanks to the Masters program. I love working with beginners because the change in skill sets is so dramatic.

It's really fun to watch people's confidence grow as they master new skills.  

 
Shawn Wilson
Shawn swam for two years competitively in high school and has swum two years in Masters Swimming. He has certifications in both Adult Learn-To-Swim and SCUBA open-water (NAUI). I love working with swimmers to accomplish their goals-whether it is to be comfortable and safe around water, or they want to learn to swim. I enjoy watching people's confidence grow as we progress through lessons. I like to provide regular encouragement, and allow my students to progress at their own pace and comfort level. At the end of our time together, we will celebrate your successes together! 


 
John Weiss
John has been an Adult Learn-To-Swim Instructor since 2014. He learned to swim as a baby before he learned to walk. John competed from the age of 5 through high school, and has been a Masters swimmer since 2005. His experience includes: Coaching, Water Safety Instructor, Swimming Official with National Credentials, and a parent of swimmers several years. John is also a certified Adult Learn-To-Swim Instructor and SCUBA Diver. 
I find that helping others gain water safety skills and learning to swim is very humbling. Some of my fondest memories are having students jump into deep water for the first time or completing a full length of the pool without stopping. Participating with students who are willing to get out of their comfort zone and learn these skills is very inspiring to me.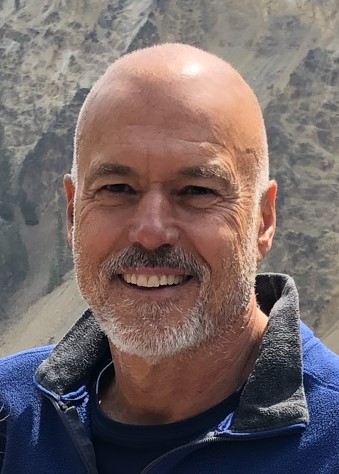 Bruce Young - ALTS Coordinator
Bruce began his competitive swimming career at age 7. His love for swimming continued through USA club swimming, High School, College, and US Masters. He is a part time coach for Indy Aquatic Masters, Hamilton County Special Olympics swimming, and has been an ALTS instructor since March 2021. Bruce is a USMS Adult Learn to Swim Certified Instructor.

His passion for swimming extends to helping others to become safe in the water andlearn how to become better swimmers. He is continually looking for improved ways to teach swim technique through coaches' clinics and other coaching resources, and encourages students to continue their swimming for fitness and competition.