Welcome to Indy Aquatic Masters!
2020 USMS Club of the Year!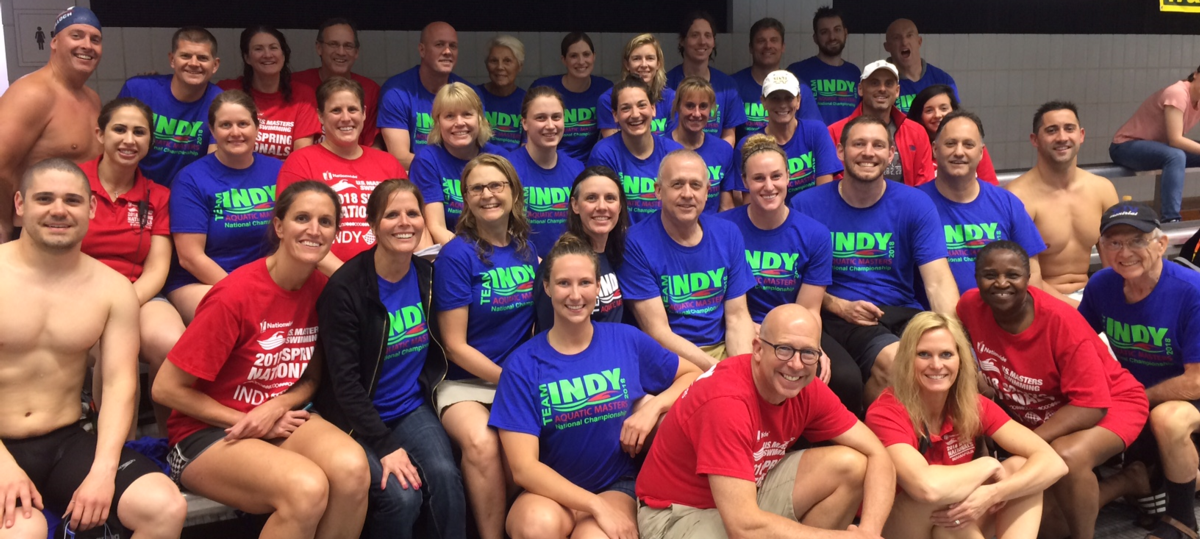 Indy Aquatic Masters is an award-winning aquatic fitness program that promotes healthy lifestyles through the sport of swimming. We are a registered U.S. Masters Swimming Club with Gold Club status and open to all adults ages 18+ with all levels of swimming ability. Our program offers a Masters Swim Club and Adult Learn-To-Swim lessons in multiple locations throughout the Indianapolis metro area. Anyone interested in swimming with a group of dedicated swimmers or in search of swim lessons is encouraged to explore our program and the benefits we offer. Our program will help YOU reach your GOALS, whether you are new to swimming or an avid fitness, competitive, or multisport enthusiast!
ANNOUNCEMENTS
The 6:00 am practice at Lawrence North will resume on Friday, Oct 22nd! Thank you for your patience.
Congratulations to Michelle Harter who received the USMS June Krauser Communication Award at this year's Annual Convention. 
Adult Learn-to-Swim NEW Session added for November! REGISTER
Congratulations to Bruce Young who was recently appointed to the IAM Board of Directors!

Mask Policy Update

- Masks are required regardless of your vaccination status at the following facilities: IU Natatorium, Carmel High School, Lawrence North High School, Jewish Community Center, and North Central High School. Please wear a mask in these facilities unless swimming or showering. Thank you!
Congratulations to Mel Goldstein who was appointed to be the Chairman to the FINA Masters Technical Committee recently!
IAM awarded the 2020 USMS Club of the Year Award!
For NEW, RETURNING, TRIAL, or VISITORS: Before you attend your first practice - 1) Review

Safety Plan for all locations

, 2) Complete the

COVID-19 Liability Release and Safety Agreements

IAM Donation Campaign:

 Please support IAM!