Welcome to Indy Aquatic Masters!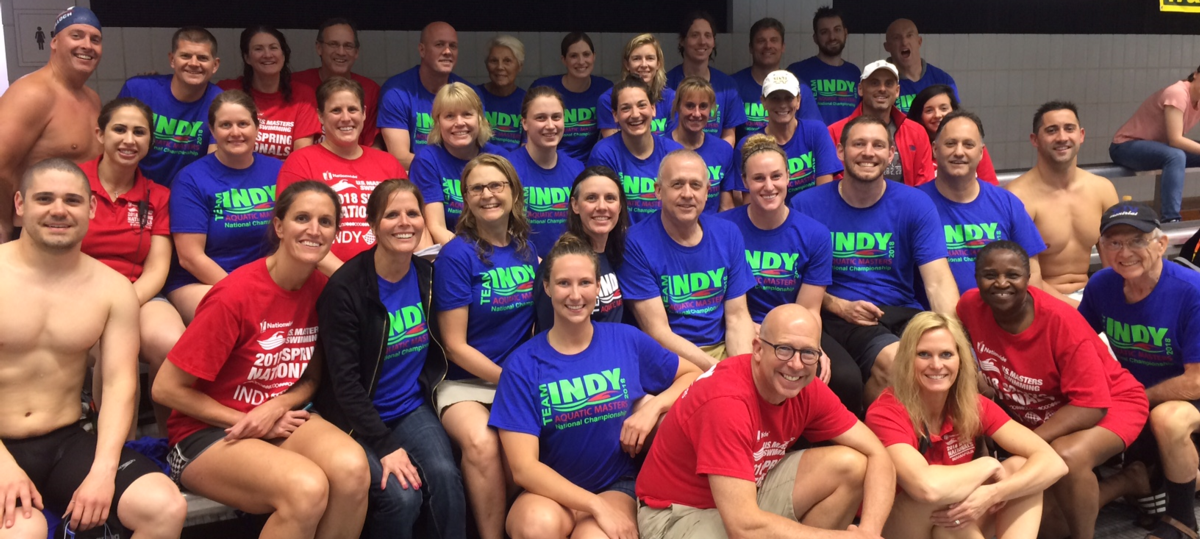 Indy Aquatic Masters is an award-winning aquatic fitness program that promotes healthy lifestyles through the sport of swimming. We are a registered U.S. Masters Swimming Club with Gold Club status and open to all adults ages 18+ with all levels of swimming ability. Our program offers a Masters Swim Club and Adult Learn-To-Swim lessons in multiple locations throughout the Indianapolis metro area. Anyone interested in swimming with a group of dedicated swimmers or in search of swim lessons is encouraged to explore our program and the benefits we offer. Our program will help YOU reach your GOALS, whether you are new to swimming or an avid fitness, competitive, or multisport enthusiast!
ANNOUNCEMENTS
ALL IAM members must complete an online

COVID-19 Liability Release Form

BEFORE attending their first practice.

Anticipated first practice at the Riviera Club is June 10th! Stay tuned for details and more information.

The IAM Member Meeting on reopening from Thursday, May 21st, is now

posted

. 

Dryland Workouts

 including yoga online opportunities available. 

In light of the Governor Holcomb's Executive Order issued to stay at home, we are suspending the endless pool opportunity beginning March 25th.

All IAM practices at all locations are closed until further notice.

Statement from the Board of Directors

concerning the coronavirus pandemic closures.

IAM Donation Campaign:

 Please support IAM!