Welcome to Indy Aquatic Masters!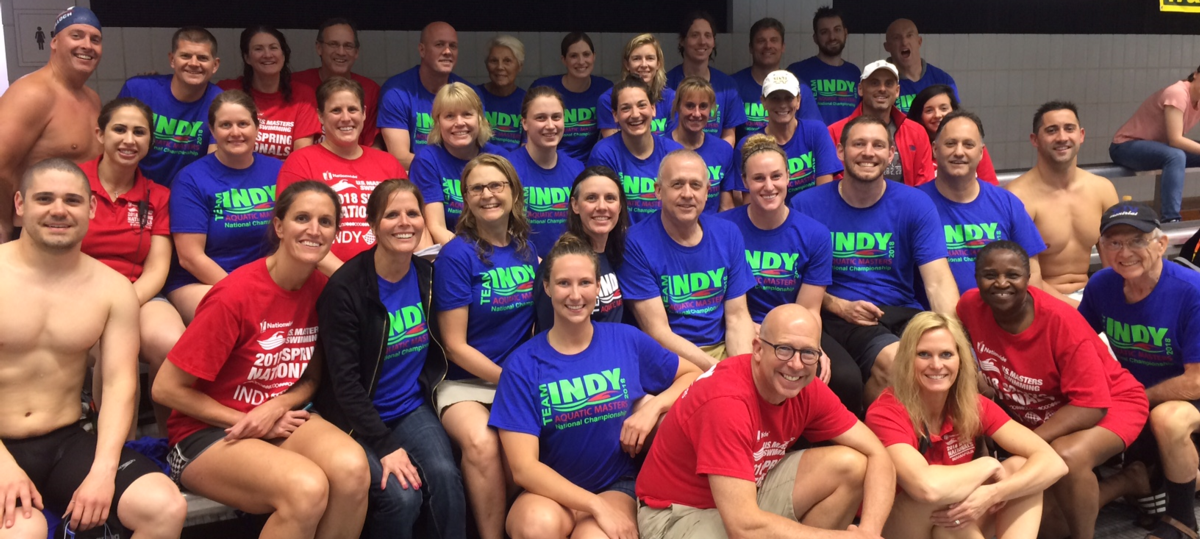 Indy Aquatic Masters is an award-winning aquatic fitness program that promotes healthy lifestyles through the sport of swimming. We are a registered U.S. Masters Swimming Club with Gold Club status and open to all adults ages 18+ with all levels of swimming ability. Our program offers a Masters Swim Club and Adult Learn-To-Swim lessons in multiple locations throughout the Indianapolis metro area. Anyone interested in swimming with a group of dedicated swimmers or in search of swim lessons is encouraged to explore our program and the benefits we offer. Our program will help YOU reach your GOALS, whether you are new to swimming or an avid fitness, competitive, or multisport enthusiast!
ANNOUNCEMENTS

IAM Holiday Awards Banquet, Dec 14th, 6 pm, Riviera Club.

Tickets on sale

!

NOMINATE

your teammates or yourself for an award by Wed, Nov. 20th.Renew

USMS membership

starting Nov 1st.

IAM Donation Campaign

has begun. Please support IAM!

Volunteer timers

needed for the WTSC Holiday Invite, Sat, Nov 23, and Sun Nov 24th, 5:20 pm.

Register

for the SmartyPants USMS Fall Fitness 1-mile Challenge. IAM hosted event at all IAM practices Nov 26th & 27th.

ALTS Certification Clinic

in Muncie on November 16th. GRIN offering full scholarships for class fee.
Last Chance at Warren

meet entry

now open!
---