Welcome to Indy Aquatic Masters!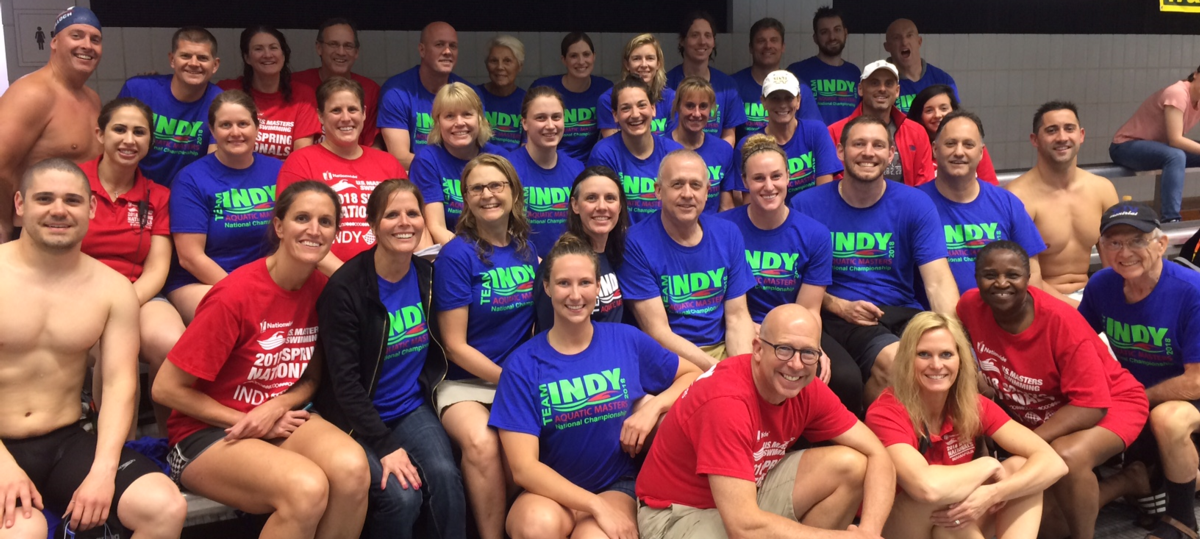 Indy Aquatic Masters is an award-winning aquatic fitness program that promotes healthy lifestyles through the sport of swimming. We are a registered U.S. Masters Swimming Club with Gold Club status and open to all adults ages 18+ with all levels of swimming ability. Our program offers a Masters Swim Club and Adult Learn-To-Swim lessons in multiple locations throughout the Indianapolis metro area. Anyone interested in swimming with a group of dedicated swimmers or in search of swim lessons is encouraged to explore our program and the benefits we offer. Our program will help YOU reach your GOALS, whether you are new to swimming or an avid fitness, competitive, or multisport enthusiast!
ANNOUNCEMENTS

New practice time at the Riviera Club! An 11:30 am practice is offered Monday, Wednesday, and Friday!

IAM will be hosting the 2020 Toyota USMS Virtual Championships at Rivi on August 15th & 22nd.

DEADLINE EXTENDED

to Wed 8/12 SIGN-UP!

There will be no regular practice Saturday, Aug 15th and Aug 22nd, due to our Virtual Championship. 

PLEASE VIEW AND FOLLOW THE SAFETY PROCEDURES at EVERY practice and complete an online COVID-19 Liability Release Form before you attend your first practice. Here is a VIDEO explaining and demonstrating the safety procedures as well.
Free week trial now available for new prospective members! Visitors/drop-ins welcome starting June 25th.

Dryland Workouts

 including yoga online opportunities available. 

Statement from the Board of Directors

concerning the coronavirus pandemic closures.

IAM Donation Campaign:

 Please support IAM!