Welcome to Indy Aquatic Masters!
2022 STATE CHAMPIONS!
2020 USMS Club of the Year!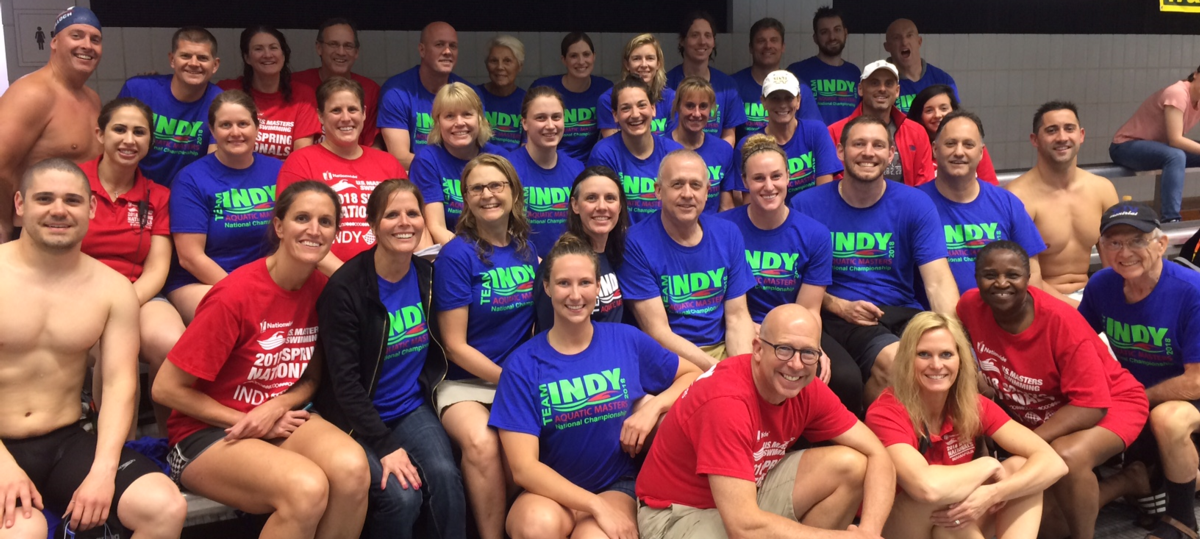 Indy Aquatic Masters is an award-winning aquatic fitness program that promotes healthy lifestyles through the sport of swimming. We are a registered U.S. Masters Swimming Club with Gold Club status and open to all adults ages 18+ with all levels of swimming ability. Our program offers a Masters Swim Club and Adult Learn-To-Swim lessons in multiple locations throughout the Indianapolis metro area. Anyone interested in swimming with a group of dedicated swimmers or in search of swim lessons is encouraged to explore our program and the benefits we offer. Our program will help YOU reach your GOALS, whether you are new to swimming or an avid fitness, competitive, or multisport enthusiast!
ANNOUNCEMENTS

How can you help IAM?

IAM Annual Donation Campaign
The Holiday Practice Celebration is Saturday, December 17th, at NCHS. Limited spots available.

SIGN-UP by December 14th!

Welcome to, Kai Smith, our new IAM Assistant coach! Kai will be coaching the Center Grove HS location which is resuming practices on Tuesday, December 13th! Practices will be Tuesdays/Thursdays at 5:15 am and Saturdays at 6:30 am. Anyone interested in coaching some Saturdays at this location, please contact info@indyaquaticmasters.com.

USMS Registration for 2023

 - all IAM members must register before Jan 1st!
Check out this week's Coach's Chat video for a preview of what's to come!
The Fall Practice Schedule is now posted! Be sure to check out our Facilities page listing any parking/entry instructions due to construction at CHS, NCHS, and LNHS. Updated parking instructions for North Central HS on Saturdays only -

MAP

.
Adult Learn-to-Swim session coming in January 2023. Check back often. REGISTER
Submit your

Favorite Swim Set

to be included in upcoming practices!

Happy Tenth Anniversary IAM! View our

Ten Year Anniversary Celebration

Video

capturing the last ten years of IAM!

For NEW, RETURNING, TRIAL, or VISITORS: Before you attend your first practice please review our Safety Plan for all locations.