Welcome to Indy Aquatic Masters!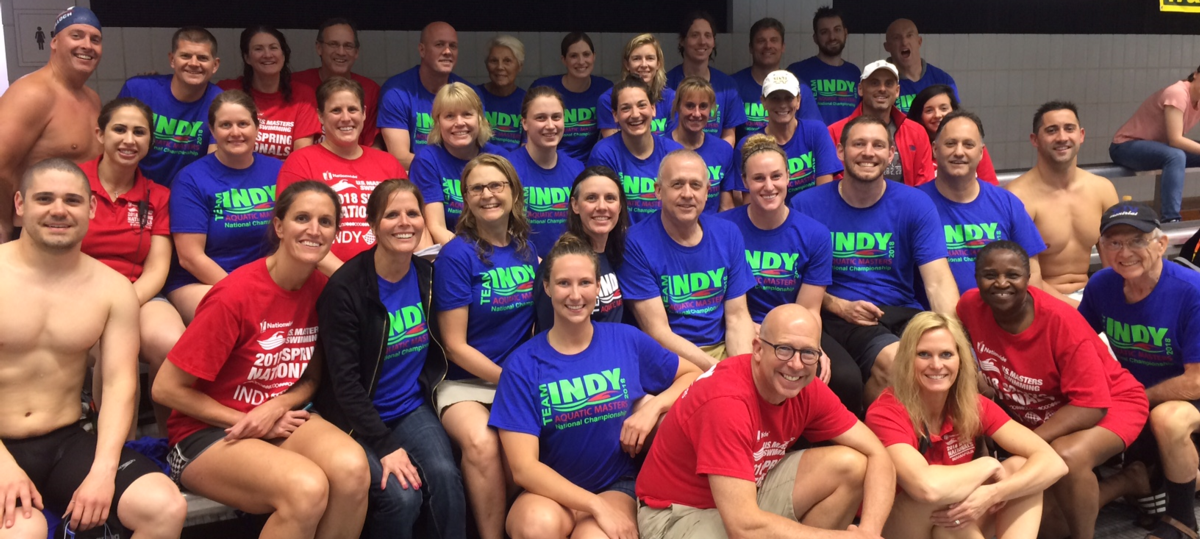 Indy Aquatic Masters is an award-winning aquatic fitness program that promotes healthy lifestyles through the sport of swimming. We are a registered U.S. Masters Swimming Club with Gold Club status and open to all adults ages 18+ with all levels of swimming ability. Our program offers a Masters Swim Club and Adult Learn-To-Swim lessons in multiple locations throughout the Indianapolis metro area. Anyone interested in swimming with a group of dedicated swimmers or in search of swim lessons is encouraged to explore our program and the benefits we offer. Our program will help YOU reach your GOALS, whether you are new to swimming or an avid fitness, competitive, or multisport enthusiast!
ANNOUNCEMENTS
Swim Clinic - February 8th, 8 am, IU Natatorium. Sanctioned by USA Triathlon. IAM Members - $25, Non-Members - $50.

REGISTER

2nd Annual Spring Fling at Warren Meet -

Entry

now open!
School-issued ID's required upon

entry to Carmel's 11:30 am

practices can now be obtained at the attendance office located right inside Door 21 where you enter for the natatorium.

Register

for Swimcation 2020 by Wednesday, January 22nd!
Adult Learn-to-Swim Spring Sessions now open.

REGISTER

ALTS Instructors needed for the upcoming March sessions at Butler, Warren, and the IU Natatorium. Contact us at info@indyaquaticmasters.com

Renew

USMS membership

now for 2020.

IAM Donation Campaign

has begun. Please support IAM!
---